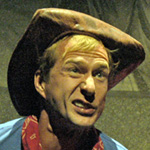 Dominic Conti (Performer/Additional Material Hollywood) was discovered by RSC talent scouts in Chicago, performing America (abridged) with The Noble Fool Theater. He workshopped Hollywood (abridged) in Rohnert Park and St. Louis, premiered it at Pittsburgh Public Theatre, and tours it along with Comedy (abridged), Sports (abridged), Books (abridged), Bible (abridged) and America (abridged). Other regional theaters he's worked with include: Plasticene, Steppenwolf, Second City, Williamstown Theatre Festival, Goodman, Westport Country Playhouse, Beaver Creek Theatre Festival, Madison Repertory, Chicago Shakespeare, Next, A Red Orchid, Apple Tree TYA, Mary-Arrchie, Griffin, Raven, Prop, Defiant, First Folio Shakespeare Festival, Lost Angeles Theatre and Odyssey Theatre Ensemble. Film/TV credits include: Martian American (Best Actor — Glendale International Film Festival, Best Actor in a Short — Los Angeles Comedy Festival), Stealth, I Am He, Nothing in Los Angeles, A Voodoo Possession, Another Stupid Day, The Interview (Best Actor in a Short — Chicago Comedy Film Festival, also co-writer/producer), April, Saturday, Shades of Hope, Fiona's Fortune, The Roaring Twenties, Zombie Holocaust and You! and Fiasco. Web series: Broken Dreams Boulevard, The Family Curse, Red Scare and The Best Friend (also co-wrote three episodes; Won LAWebfest Award — "Outstanding Writing in a Comedy Series" and nominated for IAWTV Award — "Best Writing in a Comedy").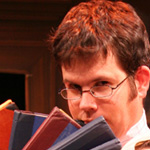 Michael Faulkner (Performer/Additional Material Books) has been reducing everything but his waistline with the RSC since 2001, during which time he contributed additional material to All The Great Books (abridged), appeared on NPR, and acted out clues on Jeopardy! Un-reduced credits include: graduate of Second City-LA, a BA in theater from UC Santa Cruz (go Slugs), film/tv appearances on East Los High, Angel, The Tonight Show, and oodles of commercials; and performances as Elbow, Hortensio, Launcelot Gobbo, Berowne, Holofernes, Fluellen, Theseus, Demetrius, Feste, Petruchio, Leontes, Malvolio, Roderigo, and most impressively, "Doctor."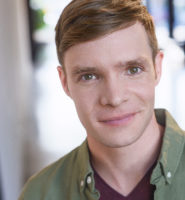 Doug Harvey (Performer) has magically reduced his age in order to play several younger roles on stage, including some personal favorites: Flat Stanley in The Musical Adventures of Flat Stanley, Colin in The Secret Garden, and Milo in The Phantom Tollbooth (Mainstreet Theatre Company.) He is thrilled to be a part of the Reduced Shakespeare Company family. Other theater credits include: South Coast Rep, A Noise Within, and the LA Philharmonic. He studied Shakespeare at the Stella Adler Studio through NYU Tisch, and at RADA in London. He also narrates the live planetarium shows at LA's landmark Griffith Observatory.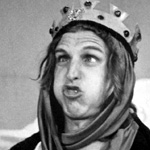 Adam Long (Founding Member/Writer/Performer) began his professional life as an accountant for an anti-nuclear political action committee by day and bassist for an acoustic punk band by night. Then he put on a skirt and wig and became a founding member of the Reduced Shakespeare Company. Adam toured with the RSC, spent five years following The Grateful Dead, performed stand-up comedy in Canada, became a Buddhist, and finally settled in England where he lives in London with wife Alex, son Joe, daughter Tilly, friend John, four guinea pigs, a fish, two tortoises, a cat, and a small grey rabbit called Willard.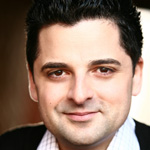 Jeff Marlow's (Performer) regional theatre credits include Henry IV with Tom Hanks at Shakespeare Center LA; Junk, Hollywood, Sideways, and Glengarry Glen Ross at the La Jolla Playhouse; All the Way, Yoga Play, Hamlet, and Nothing Sacred at South Coast Repertory; and Moonlight and Magnolias, And the Winner Is and The Sleeper at the Laguna Playhouse. TV/film credits include Reverie, Criminal Minds, The Mick, Silicon Valley, Pure Genius, The Player, Dr. Ken, Angie Tribeca, Brooklyn Nine-Nine, Grey's Anatomy, Akeelah and the Bee, and The Hebrew Hammer. Even though everything he knows about Shakespeare comes from the RSC, Jeff is proud to be a founding board member of Shakespeare's Birthplace America, the U.S. arm of Stratford-upon-Avon's Shakespeare Birthplace Trust.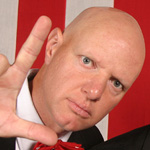 Reed Martin (Performer/Writer/Managing Partner) is a graduate of UC Berkeley, UC San Diego, The Bill Kinnamon School of Professional Umpire Training, and Clown College. He has performed in 46 states and 11 foreign countries, including New Jersey. Prior to joining the RSC in 1989, he was a clown with Ringling Brothers/Barnum & Bailey Circus where he spent two years frightening children and smelling of elephants. He lives in Northern California with his wife and two sons, all three of whom are much funnier than he is. Reed feels strongly that toilet paper should be fed over the top of the roll. (For a more extensive and less amusing bio, click here.)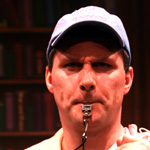 Mick Orfe (Performer) was named Car & Driver Magazine's "Midsize Sedan of the Year" three years running in 2003, '04, and '05. Reviewers said "Love the ride, big feel, corners like a dream." Mick has performed seven RSC scripts in such exotic locales as Holland, Belgium, Hong Kong, Barbados, Alaska, Singapore and South Orange, New Jersey.  He's appeared in several films, among them Eraser, Ready To Rumble, and Bedazzled, in which he frightened Elizabeth Hurley by staring at her too long (at the craft services table, not in the movie). On television, he's been seen on Mad TV, where he was killed by Will Sasso; Threat Matrix, where he was killed by James Denton; Cold Case, where he was suspected of killing someone; and Strong Medicine, where the director said, "Mick, get to the set now before I kill you!" Theatrically, Mick has appeared in numerous actual Shakespeare plays (as opposed to "reduced" ones). He's also been in Blue Jacket: The Epic Outdoor Drama, where he shaved his head and rode a horse; as well as the National Tour of the Obie-award-winning Freedom Train: The Harriet Tubman Story, in which he played all the mean white people. Mick graduated from NYU's Tisch School of the Arts, where he received a BFA in "Waiting Tables". He's done improv and sketch with The Groundlings and Second City in Los Angeles. He plays six musical instruments, does a myriad of bad accents, donates frequently to loose poker games, and counts performing with the RSC as one of his favorite things to do. His most cherished roles, however, are "Husband" to Sarah, and "Dad" to Mason and Hudson.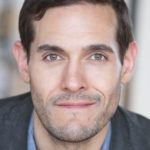 Michael Perez (Performer, US) couldn't be happier to join the ranks of the extended RSC family. With a great deal of experience speaking and shouting the Bard's language, Michael has performed Shakespeare under the stars, under the influence, and under short notice. Michael has been seen on NBC's Chicago MED, Chicago PD, and various medical ads (if you work for Deloitte, you may have watched him during training). Online he can be seen in Creative Light Pictures' Friends of the Bride and Pardon Her French. Before his transition from Chicago to LA, Michael was seen as Sam in the Jeff-nominated Yasmina's Necklace at Goodman Theatre; Shakespeare In Love and Romeo and Juliet at Chicago Shakespeare Theatre; Death of a Streetcar Named Virginia Woolf and The Liar at Writers' Theatre; and Funnyman with George Wendt and Tim Kazurinsky at Northlight Theatre. Other regional credits comprise work with Berkeley Rep, American Players Theatre, and Door Shakespeare. Michael is a very proud Stakeholder of the Back Room Shakespeare Project (and can be heard talking about it here on the RSC Podcast).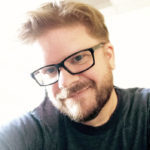 Tiger Reel (Performer, US) resides in Los Angeles in a heavily fortified rec room in preparation for the zombie apocalypse. He leaves his fortress occasionally in order to direct and act on both sides of the Atlantic Ocean and is especially proud of such pretentious and artistically alienating productions such as the West Coast Premiere of Kurt Vonnegut's Slaughterhouse-Five, an original adaptation of Karel Capek's futuristic robo-attack play, R.U.R. and the international tour of A Midsummer Night's Dream. Other Tiger sightings have been documented in late-90's television commercials. He is glad to have been plucked from obscurity by the RSC. Please go easy on him while his eyes adjust to the light.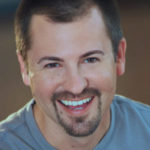 Dan Saski (Performer, US) has been helping the RSC reduce expectations for years.  He's performed internationally in The Complete Works of William Shakespeare (abridged), and regionally in The Ultimate Christmas Show (abridged) and The Complete History of Comedy (abridged). Dan was also in the workshop premiere of William Shakespeare's Long Lost First Play (abridged), and was introduced to the RSC when he was seen in The Complete History of America (abridged). He's been an actor in and around the SF Bay Area for fifteen years; and also teaches theater so he can pay rent. Dan is a proud alumni of The Meisner Technique Studio.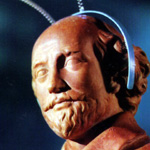 William Shakespeare (Dead Playwright) supposedly wrote some, most, or all of the 36 plays published in the "First Folio" as well as Pericles, Two Noble Kinsmen, and reams of poetry. He must have been an interesting guy to have written all those keen plays, but there is no evidence that he was fun at parties, handy around the house, or even good at Chinese checkers. The RSC claims that were Shakespeare alive today, he would not only approve of their interpretations of his plays, but would also go bowling with them after the show. As a foolhardy seventeen year old, Will wrote a massive hundred-hour long play that, internal evidence suggests, he never meant to be performed. Nonetheless, as a public service, we present it to the world, and you can't claim to have seen Shakespeare's complete works until you've seen William Shakespeare's Long Lost First Play (abridged).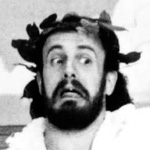 Daniel Singer (RSC Founder/Writer/Performer), has been a theatrical impresario from the moment he looked up the word 'impresario' in the dictionary, founding his first company, General Amazement Theater in Santa Rosa, California, when he was just 18. Upon his return from studying "proper dramatic technique" in London, he became a director at the original Renaissance Pleasure Faire, where he founded the subversive Reduced Shakespeare Company, whose three-man farce The Complete Works of William Shakespeare (abridged) enjoyed a record-breaking run in London's West End and has since become one of the world's most popular comedy shows. In 1989 Daniel hung up his doublet-and-hose to design theme park attractions at Walt Disney Imagineering, where he also co-founded the Flower Street Players, an in-house theater company for Disney employees. Since 2000, Daniel has been a freelance designer, writer and event producer in Los Angeles. His new hit comedy A Perfect Likeness chronicles Lewis Carroll's (fictitious) attempt to get his literary hero Charles Dickens to pose for a photograph in 1866 Oxford. Coming soon to a theater near you!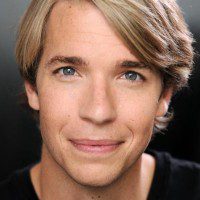 Teddy Spencer (Performer) is a Northern California native and having a "hella sweet" time since joining the RSC for the World Premiere of William Shakespeare's Long Lost First Play (abridged). Regionally, Teddy has worked with the Dallas Theater Center, Milwaukee Repertory Theatre, the Folger Theatre, Capital Stage Company, Sacramento Theatre Company, Notre Dame Shakespeare Festival, Texas Shakespeare Festival, Arabian Shakespeare Festival, Napa Valley Shakespeare, the Theatre at Monmouth, the Undermain, and Summer Repertory Theatre. Teddy has studied Shakespeare throughout the country, most notably with master teachers Glen Close, Ben Crystal, Cathrine Fitzmaurice, Dennis Krausnick, and Dudley Knight. Teddy holds a BA in both Musical Theatre and Psychology from California State University, Chico, and an MFA in Acting from Southern Methodist University. He is an Artistic Associate with the Arabian Shakespeare Festival, a Company Member with SF PlayGround, and the proud father of a dog named Dweebs.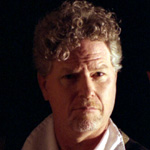 Austin Tichenor (Writer/Performer/Managing Partner) is a fifth-generation Californian born on the 54th anniversary of the San Francisco Earthquake and the 185th anniversary of Paul Revere's Ride, which makes him older than he looks but short for his weight. Since his debut writing and performing his boldly conceived kindergarten puppet show, Austin's interest in sticking his hands up the backsides of interesting characters continues to this day.
An intellectual welterweight, Austin remains disappointingly average despite three expensive degrees (two from UC Berkeley and one from Boston University). For seven seasons, he served as Associate Producing Director of the American Stage Festival in Milford, NH, writing over 20 plays and musicals for young audiences, as well as directing summer-stocky things like The Foreigner and Jesus Christ Superstar. His productions there of A Christmas Carol and Frankenstein (which he wrote) and Much Ado About Nothing and The Tempest (which he directed) were seen by literally dozens of people. Fortunately, children's theatre, summer-stock Shakespeare, and puppets proved to be the ideal training ground for the RSC, which he joined in 1992.
He created the roles of The Conspirator Guy, Moses, Adolph Hitler, the World's Ugliest Rhinemaiden, Don Quixote, Lucas Butch Cassidy Rowdy Rooster Sundance Jennifer McShane, 'Scoop' Tichenor, King Herod, and William Shakespeare in the Complete (abridged) shows he also co-wrote. He blogs monthly for the Folger Shakespeare Library and has performed his own material on the BBC, NPR, and England's Channel 4; other writings have appeared in The Independent newspaper in London, the Washington Post, the Pittsburgh Post-Gazette, the New York Times Book Review, and the men's room wall of Spenger's Fish Grotto in Berkeley, California. As an actor, Austin played recurring roles on 24, Alias, Felicity, Ally McBeal, and The Practice, as well as guest starring as Guys In Ties in many hours of episodic television on The West Wing, Gilmore Girls, The X-Files, E.R., NYPD Blue, and shows like them. With Reed Martin, he also co-created and co-starred in the TBS pilot The Week Reduced.
Austin possesses a heartwarming spirituality and a delightful suspicion of organized religion; over the years, he's been an Agnostic (lapsed), a Pantheist (reformed), and now considers himself a Utilitarian – he believes in God when it's useful. This theological confusion is described in his comic memoir (written with Reed Martin) called How The Bible Changed Our Lives (Mostly For The Better), available as an e-book at blaspheming online bookstores everywhere. He also collaborated with Reed on Pop-Up Shakespeare (illustrated by Jennie Maizels) and the definitive compendium of Shakespearean scholarship Reduced Shakespeare: The Complete Guide for the Attention-Impaired (abridged). Like all his RSC scripts, his stage adaptations of Frankenstein and Kafka's "The Metamorphosis" (Dancing on the Ceiling) are published by Broadway Play Publishing.
He also produces and hosts the podcast award-nominated Reduced Shakespeare Company Podcast. He has two kids in college and lives in Chicago, where he is writing the Great American Novel and the Terrible Lithuanian Screenplay. Find him on Twitter @austintichenor.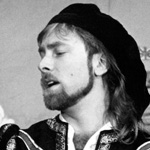 Jess Winfield (Founding Member/Writer/Performer) was an original member of the RSC, co-author of The Complete Works of William Shakespeare (abridged), and performed with the troupe from its founding in 1981 until 1992, when he realized he'd played the title role of Hamlet more times than John Gielgud and Laurence Olivier combined and suddenly felt very old. He left the troupe to write and produce animated television for the Walt Disney Company, which made him feel young again — until he'd been there for ten years, at which point he felt old again. He left Disney to write My Name Is Will — A Novel of Sex, Drugs, and Shakespeare (Twelve Books). Depicting excessive drug use and promiscuous sex by both a would-be young Shakespeare scholar in the 1980s and the 18-year old Immortal Bard himself in the 1580s made Jess feel young again; but then he and Daniel Singer revised the Complete Works in honor of its 20th anniversary and directed it in the West End, which made him feel old again. He now lives in Hollywood with his wife (and original RSC costume goddess) Sa, and is working on his second novel… which makes him feel like he's in his forties. www.jesswinfield.com.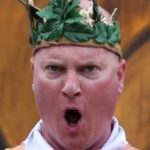 Chad Yarish (Performer/RSC Guinea Pig) What can be said about Chad that hasn't already been said about creme brulee? White, sweet, and best when lightly toasted. Chad was part of the original workshop productions of William Shakespeare's Long Lost First Play (abridged), and also helped workshop The Complete World of Sports (abridged), The Ultimate Christmas Show (abridged), and The Complete History of Comedy (abridged). He's performed All the Great Books (abridged) with the RSC, as well as The Complete Works of William Shakespeare (abridged) and The Bible (abridged). He just needs one more to get BINGO (abridged). And the rest – as they have not yet said – may one day be history. Chad has done ballet, but does not dance; musicals, but does not sing; and the marching band, but did not play. Chad lives and performs (largely) in Northern California, and does all his own beard stunts, an ability woefully under-utilized by the RSC. Chad served 4 years in the U.S. Army, makes his own mead, and has no formal theatrical training to speak of – which is either impressive or obvious. Find out more at his website.
CREW
Alli Bostedt (Company Manager) took her first foray into theatre at age 4 when she wandered away from a karate class and ended up in a talent show. She soon discovered that every stage has a backstage and has attempted to remain there ever since, though real life does occasionally interfere. Alli recently left the action-packed world of insurance processing and is delighted to be backstage with the RSC. A native of Las Vegas, Alli lives in California with a talking shower curtain and an extensive rubber ducky collection.
Brenna Farmer (Wardrobe) has secretly stalked the Reduced Shakespeare Company since she first saw them in Davis, CA as an impressionable youth. After a lifetime of wrong turns including a literally tragic Classics/Theatre degree, a figuratively tragic IT career, and a belated return to the Land of Theatre via the magical wardrobe (departments) of Madison Ballet and Madison Opera, she is delighted to be touring with proper comic geniuses at last. When she is not on the road, she spends her time in Wisconsin keeping bees, herding fish, and creating works of dubious artistic merit.
Jane Martin (General Manager): Prior to joining the RSC and sleeping with Reed, Jane was manager/artistic director of the Hawk's Well Theatre in Sligo, Ireland and then producer of the physical comedy troupe The Right Size, in London, England. In her copious free time away from RSC business, Jane spends time rearing two boys (three, if you count Reed) and teaching Theater at Sonoma Valley High School.
Zach Moore (Sound Designer) is super-extra happy to return to the bosomy warm embrace of the RSC. He stage managed the first American tour of The Complete Millennium Musical (abridged), then led them to Edinburgh, where he drank many Guinnesses (Guinnii?).  He's worked on all of the RSC shows, in one way or another, as well as done audio work on the CD release of Bible. Zach's a native of Pittsburgh, a freelance Sound Designer, has designed over 45 shows for the Pittsburgh Public Theater as well as being their Sound Engineer, rocks on guitar with his band Hero Destroyed, loves his Steelers, has seven pet rodents, and enjoys run-on sentences.
Elaine M. Randolph (Stage Manager) Elaine's credits include stage management (compulsive) and lighting design (creative) in theater, music, and dance, for the Kennedy Center, Walnut Street Theater, Actors Theater of Louisville, Theatre J, Washington Stage Guild, and 12 years at Totem Pole Playhouse. Recent projects include The Suzanne Farrell Ballet, Dana Tai Soon Burgess, Bowen McCauley Dance, Barbara Cook in Concert, The International Ballet Festival, The Sondheim Celebration and The National Heritage Awards. Favorite projects include: Quilters, A Midsummer Night's Dream, Noises Off, Pump Boys & Dinettes, Radio Gals, A Tuna Christmas, Forever Plaid, and A Christmas Carol.
Jennifer Ruygt (Stage Manager) is a graduate of San Diego State University. This is her fourth project with the Austin and Reed, having workshopped The Ultimate Christmas Show (abridged), The Complete History of Comedy (abridged), and William Shakespeare's Long Lost First Play (abridged). Jennifer has worked for Naples Dinner Theater, Ashlawn Opera Festival, Berkeley Playhouse, and Spreckels Theater Company, as well as several local children's theater companies. She currently stage manages in the San Francisco Bay Area and has been a resident stage manager for Napa Valley Conservatory Theater and Music Napa Valley for the past eight years. She plans to attend a graduate program next year.
Erin Sweeney (Wardrobe) is a graduate of San Francisco State University with a B.A. in Women and Gender Studies (she's in it for the money and job security) and has completed a fellowship in stage management with the American Conservatory Theater. After several forays out into the surrounding world, she is so, so happy to be back working in theater. Once, in an attempt to be helpful, Erin purchased a soccer ball, which has directly led to her getting to live out her dreams of working for and touring with the RSC!
Jon Weber (Composer/Arranger) has toured all over the world and received numerous honors for performance and composition.  "A virtuoso pianist" (UK's Jazz Journal International), Jon has opened for jazz luminaries Pat Metheny, Freddie Hubbard and Buddy Rich, as well as selling out Carnegie Hall four times and scoring for television since 1987.  His newest CD, Simple Complex, was voted 2004's #1 Jazz CD by the Chicago Tribune, Swiss National Radio, Norwegian National Radio, Estonian National Radio, and BBC Online. His website is www.jonwebermusic.com.  Why he's worked with the RSC on three shows is anybody's guess.

Davey Naylor (Web Dude) was born in England at the age of 5. Davey first met up with the RSC in 1996: he was working as a waitress in a cocktail bar. They picked him out and shook him up and turned him around, turned him into something new. That much is true! Since then he's toured all over the world with the RSC and his left hand can be seen in the Complete Works of William Shakespeare (abridged) DVD. From 2012 to 2015, he produced the shows in the UK. He cannot say the word cheese and is still mostly ginger. He and Alli bumped into each other on a flight to Auckland from Los Angeles, now that bump is a boy called Boo. He's vaguely on twitter at @gingerdaveski.