(If you performed or worked for us and don't see yourself listed, it's an oversight, we assure you. Send us your current bio and we'll get you on here immediately.)
Phil Abrams (Performer, US, UK, Israel) has appeared on ABC, CBS, NBC, FOX, WB and HBO in TV shows including Lost, Pushing Daisies, Grey's Anatomy, Everybody Loves Raymond, The X-Files, The Practice, and Party of Five. His theatrical credits range from off-Broadway to regional theatre and he has blown bubbles in three hemispheres. He has performed with the R.S.C. in their shows The Bible: The Complete Word of God (abridged) and The Complete History of America (abridged) in England, Japan, Israel and Cleveland. Phil also received a Drama-Logue award for his starring role in a Los Angeles production of The Actor's Nightmare. Mr. Abrams recently went on an audition for the TV show The Huntress. He did not get the job.
Geoffrey Alm (Fight Director) is a Certified Fight Director and teacher with The Society of American Fight Directors, and has choreographed the fights for over 150 shows at The Seattle Rep, Princeton's McCarter Theatre, Arizona Theatre Company, Boston's Huntington Theatre, and Missouri Rep, among others. He teaches Stage Fighting for the Professional Actors Training Program at the University of Washington, as well as Freehold Theatre Lab.
Karl Anderson (Performer, US, UK): Born and bred in Boston, MA. Karl developed an affinity for all things Irish: Guinness, stout, redheads, the Kennedy's and eternally losing football teams. Karl accepted this tour to escape the persistent rumors regarding romantic intrigues with Britney Spears and Bono. Karl is not a Sagittarius.
Andrea Atkins (Button Pusher) a Yankee-born Dixie-transplant and is damn happy to be a card-carrying member of the RSC Techie Hall of Fame. Andrea is usually stealing the spotlight, rather than running it, as she is a well-seasoned (mostly peppery) performer of comedy improv, children's theatre, and the occasional script penned by the Reduced Shakespeare Company. When asked about her experience with the daunting technical requirements for the premiere of All The Great Books (abridged) (lights go up! lights go down!), she replied: "It was so cool! Almost as cool as when I had to run the blood squirty machine thingy for Agnes of God!" Continuing acting in film and television was the big draw to Los Angeles, but working with her lifelong heroes of Reduced fame has proven to almost be an accomplishment worthy of writing home. A huge lover of hyphens, commas, and anything remotely grammatical: Atkins still recalls the first stage line she ever uttered. "I am Carol Carrot! Full of Vitamin A! Fun to eat, anytime of day!"
Penelope Ayles (Assistant Stage Manager) Is a half breed who although originally from Sussex has spent most of her life in California. Penny is no stranger to The Complete Works having worked on it in the States. She has just recently moved back to the UK permanently and has since worked for UK Productions panto of Cinderella. She has spent many years Stage Managing for various Bay Area theatre companies in California after receiving her Stage Management degree from LAMDA. A few of her favourite past productions include: Bullshot Crummond, The Mikado, Therese Raquin, Someone Who'll Watch Over Me, Laura,  Mourning Becomes Electra, and of course The Complete Works of William Shakespeare (abridged). She is tickled to have joined the wonderful team at RSC.
Tim Beckmann (Performer, UK) hails from the United States of Canada and is pleased to have been born in the 70s, which means his baby clothes are back in fashion. You may have seen him in such corporate videos as Tar, What Is It Good For? and Scarf Tying: It's Knot as Hard as You Think. He now lives in London with his gorgeous wife Jane, and their three beautiful split personalities.
Jack Bennett (Performer, UK), after overcoming his disappointment that working for the RSC wouldn't mean hanging out in the saunas of Stratford-upon-Avon with Anthony Sher and Patrick Stewart, has put on a brave face and agreed to stay in the UK. Jack alleges that he was one of the original cross-dressers in The National's Mother Clap's Molly House – his skills of nudity and filling a frock have come in useful for this current gig. He also recently appeared in a production of The Elephant Man, playing Merrick s forehead, and will be seen by literally dozens in the films The Painting and Until Sunday Morning. Raised in the posh part of Worcester, Massachusetts (down the dirt track, past the smoked-out Buick, hang a right at the Llama-stud farm) he was briefly dropped in the rougher parts of England and Wales where he learnt the survival skills of hating the English when in Wales, hating the English more when with the Welsh in England, and condescending to the Welsh when with the English in…well, anywhere. Once considered the 2nd most talented actor to come out of the posh part of Worcester, Massachusetts (losing out to the Llama that played one half of the Pushme-Pullyu in Dr Doolittle to raucous acclaim), he now aims to improve on his rating of 87th in the Most Eligible Bachelor awards at next years state fair in Worcester, Massachusetts (population: 84 people, 3 Llamas). Rarely seen on British stages (or any other, for that matter), Jack's talent knows no beginning.
Khushi Bhatia (pronounced Kuoouscheey Bodttdyia) (Administrative Czar) came to the RSC via a psychology degree from a good Maine school. (We have all undergone her evaluation and she's decided she needs to stay. . .maybe for a very long time). Some of her many skills include Indian food experimentation (never conducted on live rabbits), cross-reference filing by astrological sign and solving almost all bits of troublesome minutia. She can calculate currency, whip up a web notice, tactfully type trivial trifles and still bring home the bacon. Her pet peeves include spiders, spam, and the letter "m".
Rick Bland (Performer, UK, Ireland): Richard the 3rd Bland, was born in the Kingdom of Stratford upon Avon, Ontario, Canada in 1964. The son of Ann Hathaway and Billy Shakespeare Bland, he was noted as the only townsperson whose head was bigger than his hump. He disgraced his family at a town meeting by announcing that he was going to find a cure for his hump by becoming a Chiropractor. He traded his kingdom for a horse and travelled to Toronto, where, to raise money for Chiropractic college, he got a job at the Globe Theatre Bar and Grill. There he met his beautiful but oddly named wife: The. Short for The Dark Lady of the Sonnets. Richard the 3rd and The moved to England where finally, they felt accepted and at home.
Noah Brody (Performer, US, Ireland) is thrilled to be playing with the RSC. He has worked around the U.S. at theaters including Trinity Rep, Madison Rep, The Hanger, the Shakespeare Theatre of NJ, and the Nebraska Shakespeare Festival. He spent the last two years as an adjunct professor at NYU teaching voice and acting at the Stella Adler Conservatory. Noah is a founding member of the Fiasco Theater and holds an MFA from the Brown/Trinity Consortium. He has been seen on the big screen (if you don't blink much), on Law and Order, and ten years ago was decapitated on America's Most Wanted. They never found his killer, but they kept sending residual checks. It's a living.
Aaron Brown (Performer, UK). Aaron's strengths lie in his physicality and his ability to mimic animals. Combined, he broke into the big time as Tiger #2 in the film Gladiator. Since then the roles have been pouring in. Not wanting to be typecast he turned down a leading role, Dinosaur #1 in the forthcoming King Kong. To see how his skills could translate on to the live stage, enter the RSC.
Simon Cole (Performer, UK), having jumped into the shark-infested waters of the Atlantic from his native Idaho (it was a really long jump), washed up on the UK shores with a song in his heart and a potato in his pocket. The winner of the most perspiring comic at the Evian awards (the little known alternative to the Perriers) and in an attempt to earn his spurs as an adopted theatrical Englishman, Simon has played Shakespearian rogues on stage, Elizabethan gentleman on film and has directed several pantomimes (without understanding what any of it was about). He is endeavouring to overcome his fear of clotted cream, seaside rock and Yorkshire puddings.
Matthew Croke (Performer; Additional Material Bible, Books) was voted 'Most Likely to Join a Circus, Study with an Improv Company, and then Join a Three-Man Comedy Troupe' in high school. Having spent 2 1/2 years with Ringling Brothers Barnum & Bailey Circus and then studying with Second City in Chicago, Matt is content to perform with the Reduced Shakespeare Company until he can find a comedy troupe.
Ruben Crow (Performer, UK) grew up in a large commune with 21 brothers and 17 sisters. His parents (called Tim and Joanna, we think) always encouraged the children to make their own way in life, and so Ruben (or Number 26 as he is more commonly known) decided acting was the life for him. Having graduated without honour from ASDA last summer he is delighted to be on the tour. And Tim and Joanna – if you are out there and you see your missing Number 26, please get in touch.
Kyle Dadd (Performer, UK), who is more of a concept than a human, was conceived and reared in a boobopolis in Canada. A spendthrift of his own genius, he now lives chronically in debt in North London. Kyle has a keen sense of smell and is particularly fond of moose.
Dodds Delzell (Performer/RSC Guinea Pig) has appeared in more shows over the last 25+ years than he cares to (or can) remember. What he does recall, fondly, is having performed the full canon of Complete (abridged) shows from the Reduced Shakespeare Company, except for Hollywood and Millennium (hint hint). He's excited to have another turn in Sports having done the original workshop productions of it, Christmas, and Comedy. He has his BFA from the University of North Carolina School of the Arts and is also a proud member of the Actors Equity Union. The feeling of pride, he hopes, is mutual. (Hear Dodds on the RSC Podcast here.)
Megan Dennis (Performer, UK) was born in captivity in Hartford, Connecticut, reared in Farnham, Surrey and released into the Canadian wilderness at the age of twelve, Megan was re-captured mid burger-flip at "The Weenie Wagon" in Whitehorse, Yukon during an RSC scouting trip. Whilst she misses ice-fishing and bear trapping with the gals, she makes do log-rolling in the company bathtub. She is married to a lumber-jack called Craig who is implausibly tall and freakishly handsome.
Ryan Dietz (Performer, US, Ireland) comes to the RSC directly from The Hangar Theatre's production of All The Great Books (abridged) where he played Professor. Having made a career of playing nerdy guys with glasses (you may have seen him as the nerdy, glasses wearing package of Coco in the Options Speed Dating commercial in the UK (or on his website www.ryandietz.net) or as Seymour in Little Shop of Horrors) some other credits include the Broadway Concerts of A Wonderful Life and Chess, Toad in A Year With Frog And Toad at The Clarence Brown Theatre, John Hancock in Paul Revere for Theatreworks USA, She Loves Me at Papermill Playhouse, the national tour of 1776 as well as several shows at Great Lakes Theater Festival, Cleveland Play House, Carousel Dinner Theatre and many new plays and musicals around New York City. He also starred in the short films Target Audience and The Joke. Ryan is a proud graduate of the Baldwin-Wallace Conservatory of Music and will shamelessly plug his website www.ryandietz.net as many times as he can. He happily lives in New York City with his life partner and hopes his landlord will let them have a dog one day. He sometimes wears contact lenses (see photo).
Richard Ede (Performer, UK) has performed in over 30 countries across the globe, and now considers himself a "citizen of the world". However, it's more likely that no country actually wants to keep him. He has appeared in a string of Shakespeare plays and tours the UK as quintessential English hero Richard Hannay in The 39 Steps. As preparation for his role in The Bible: The Complete Word of God (abridged) Richard has just played a paranoid schizophrenic who thinks he is Jesus in The Ruling Class. He has also recently been voted the best guitar player in his house. If you need to procrastinate further go to www.richardede.com.
David Ellis (Performer, UK) The actor David Ellis is not to be confused with the director of Snakes on a Plane or the writer of Doctor Who. He was formally known as Experiment 3576-0 and was the brainchild of genetic physicist Dr Charles Mayhem and Parisian mime artist Pier le Canard. The two came together to try and create the ultimate comedy performer. They failed miserably and Experiment 3576-0 escaped. He arrived on the shores of the United Kingdom and tried to realise his dream of becoming a waiter. When that failed he reluctantly returned to the world of performing. He is delighted to be the first genetically altered performer to work for the Reduced Shakespeare Company.
Ryan Ellsworth (Performer, UK, Belgium, Holland) became a household name in 1982 playing the street savvy and garbage-mouthed seven year old J.J. Klot on Canadian television series Up Yours and Around the Corner. He has been described by acting mentor Klaus Kinski as "a real liability" and by Roy Schieder as "morally bankrupt, depraved even". All eyes are on Ellsworth early next year as he takes on his most challenging role to date and one made famous by Lee Marvin in 1969, that of Ben Rumson in the moderately-anticipated film remake of Paint Your Wagon.
Scott Ewing (former General Manager) On the advice of a friend, Scott attended the very first Complete Works show and was so taken by the audience response that he immediately became a partner and business manager for the RSC. At the helm from that first 1987 trip to the Edinburgh Festival Fringe through to the early part of 1993, Scott shepherded the troupe to performances in nine countries and forty states. "I told the boys that if they would put in an intermission and flesh out the show a bit we could make a go of it commercially. They gave me a year to "get work" and we were off and running. I think I made about eleven cents an hour that first year." Instrumental to the company's early success, Scott promoted the first appearance in Edinburgh, put together the showcase that helped him book our first tours, got us a touring agent and negotiated hundreds of contracts around the country and around the globe. Eventually Scott ran off with his former RSC assistant Lois and procreated. They are now in Grass Valley, CA where Scott produces retreats, seminars, festivals and events and Lois rubs people the right way for money – but not like that.
Gary Fannin (Performer, UK) was a fine, fine actor once. But he can't talk about that these days, so don't ask him. No, seriously, don't. Rumour has it that the last time someone brought it up the police were called in. OK, it was probably a traffic warden, but even so the CCTV footage leaves one with nothing but total respect for his kick-ass, ass-kicking abilities (allegedly). Oh, he did once pet Tom Cruise's dog (which, believe it or not, is not a euphemism). You CAN ask him about that. Other no-go topics include but are not limited to: The original (and unknown) movie called The Inbetweeners; five years of dressing room 7 at the Criterion Theatre in the West End; Hearts (the card game) which took up the better part of those five years; a Kerbey Lane in Austin; that sunset in Seattle with Kurt and Courtney; and two ducks, two rabbits and four doves in the back of a van in Philadelphia, and of course dealing with several Titus tail-lights. Gary would like to thank the pharmaceutical industry for many, many happy years now. (Don't ask).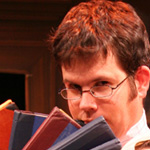 Michael Faulkner (Performer/Additional Material Books) has been reducing everything but his waistline with the RSC since 2001, during which time he contributed additional material to All The Great Books (abridged), appeared on NPR, and acted out clues on Jeopardy! Un-reduced credits include: graduate of Second City-LA, a BA in theater from UC Santa Cruz (go Slugs), film/tv appearances on East Los High, Angel, The Tonight Show, and oodles of commercials; and performances as Elbow, Hortensio, Launcelot Gobbo, Berowne, Holofernes, Fluellen, Theseus, Demetrius, Feste, Petruchio, Leontes, Malvolio, Roderigo, and most impressively, "Doctor."
Brenna Farmer (Wardrobe) has secretly stalked the Reduced Shakespeare Company since she first saw them in Davis, CA as an impressionable youth. After a lifetime of wrong turns including a literally tragic Classics/Theatre degree, a figuratively tragic IT career, and a belated return to the Land of Theatre via the magical wardrobe (departments) of Madison Ballet and Madison Opera, she is delighted to be touring with proper comic geniuses at last. When she is not on the road, she spends her time in Wisconsin keeping bees, herding fish, and creating works of dubious artistic merit.
Mark Farrell (Performer, Belgium, Holland) has enjoyed a long and storied past in American television and cinema. Audiences may recognize him as the voice of Charlie Brown's father in A Charlie Brown Christmas. Mark got his big break playing the mellifluous taskmaster Charlie in Charlie's Angels, where he was happy to let the on-screen intercom do all the acting. Years later, Mark made a triumphant return to the small screen as the clandestine Wilson on Home Improvement, where he didn't have to let his face distract any one from the natural hilarity of this long-running sitcom. Most recently, Mark appeared as The Gimp in Pulp Fiction which allowed him to make use of his training from France's premier academy of mask work, L'Institut de Moquerie. While friends and family may lament the nature of his fame, Mark looks forward to future acting work that hides his identity completely. At the very least, it leaves super-heroic crime-fighting as a ready option, which is not to be overlooked.
Liz Fitzpatrick Griffin (Wardrobe Supervisor) first found her way into the RSC luggage in 2003 when reduced arts funding left her seeking work. Though she no longer regularly keeps the gents in stitches, they seam no worse for wear. Liz is always happy to reunite with 'the brothers she never wanted' for trips to exotic locations in Asia, Europe, the Caribbean, or Idaho. When not washing and packing underwear for clowns, Liz has mended tights and tutus for Boston Ballet, built bags of love for off-Broadway, and frequently attempts to teach Beavers to make costumes. She proudly resides in a very blue state with her caricature artist husband and their furry daughter with a tail.
April George (Wardrobe Supervisor) is the resident lighting Designer at Napa Valley Playhouse. She received her BFA in Motion Picture/Television Production from the Academy of Art University San Francisco with an emphasis in Directing. She worked as Stage Manager for Francis Ford Coppola's One Man Road Show and has toured with the Reduced Shakespeare Company. Other credits include script supervisor, prop master and production management.  She is excited to be part of this team.
Karl Hamilton (Performer, US) most recently appeared in The Most Happy Fella with George Hearn at the Ravinia Festival. At Chicago Shakespeare Theatre, his appearances include the World Premiere of The Three Musketeers, The Merry Wives of Windsor and As You Like It. Other Chicago credits include By the Music of the Spheres (Goodman), four seasons as Captain of The Christmas Schooner (Bailiwick) Luther Billis in South Pacific (Light Opera Works), and the critically acclaimed revival of Shenandoah (Marriott Lincolnshire). Regionally, he appeared in lead roles for The Sound of Music, Ragtime, and Children of a Lesser God (Timber Lake Playhouse).
Rachel Hamilton (Performer, US) was born and raised in Washington, D.C. where she started wowing audiences in first grade as the Wolf in Little Red Riding Hood; The John Eaton Elementary School newsletter called her performance "incendiary." From that point on Rachel seized every possible opportunity to perform, much to the chagrin of her teachers. She was in school productions, she did community theatre and she spent her summers studying Drama and Puberty at Interlochen Center for the Arts. Rachel received her B.S. in Theatre from Northwestern University, which is where she discovered Improvisation. After graduation Rachel spent several years in Chicago working with various Improv groups, performing in dank basements and tiny black box theatres, often with more people on stage than there were in the audience. Rachel was then cast in the Second City Touring Company with whom she traveled the country for two years, bringing the funny to the people, followed by a year each on the Second City ETC and Mainstage. Rachel then went on the road once again, this time with the Reduced Shakespeare Company's production of The Complete Millennium Musical (abridged), a joyous time during which she whipped strangers, talked to puppets, and blamed it on the Lord whenever possible. Rachel now lives in NYC where she was on the first season of 30 Rock, as well as teaching Improv, doing stand-up, and getting cast in tiny independent films of which you have never heard. Rachel is now done with her bio. Rachel would like to start another sentence with the word Rachel. Rachel thanks you for reading.
Jennifer Harris (Stage Manager) was lucky to be the first Stage Manager for the Hollywood show, and has survived numerous regional theatres.  Now living in LALA land, she is happy to be a part of the RSC family whenever they need her.
Brad Harbaugh (Performer, US) was, like you, surprised to learn RSC, in this case, does not stand for Royal Shakespeare Company (lawsuit pending). After working with Victory Gardens, About Face, and Provision theatres, and earning a Jeff nomination as Austin in True West for the Hypocrites, plus movie/TV credits like Just Visiting and Early Edition, he believed he was joining the ranks of Olivier, McKellen, and Dame Dench. (Can you taste the knighthood?) Sir Brad is coping with the disappointment by hosting the podcast TheSecretToTeaching.com and hanging with his never disappointing wife, Julie, and daughter, Dot.
Matthew Hendrickson (Performer, UK) was born and raised in the Wild West, where he spent his formative years splitting logs, riding the range and singing Monteverdi and Brahms. Strong of arm and layrnx, he came to the Old World some nine years ago in a great big airplane – and hasn't regretted it yet.
Eduardo Henrikez (Performer, UK) was born south of the Rio Grande in the Aztec city of Tenochtitlan to two French tourists. Wanting to be the first in his family to swim over to the New World he endured the toughest Aztec warrior training and tequila tasting that was available…….only to see his dreams cut short when he was captured by Spanish pirates and sold to the Reduced Shakespeare Company as cheap labour.
Daniel Kays (Production Manager) joined the RSC in '99. Before that, the biggest thing that Daniel had ever managed and produced was his hair length of 1″ every 6 months. Since joining the company, he has lost hair and produced three hungry little mouths with his lovely wife, Laura. In order to feed those mouths he has taken residence in North San Diego County, becoming the Managing Director of an outdoor Amphitheatre which produces 8 shows a year.
Jerry Kernion (Performer) just finished a long run in The Beatles Love, his second show with Cirque du Soleil, at The Mirage Casino in Las Vegas. He has returned to Los Angeles and is back working in television and film where they actually send him his paycheck and don't simply sign it over to the casino. He has been a member of the RSC family since 2001 and, in addition to directing the filmed DVD version of The Complete History of America (abridged), recently won the coveted title of "Most Likely To Be Next To Join AARP" at the last company retreat. A few of the past shows that have been crazy enough to hire him include, Bones, CSI:NY, Melissa & Joey, Grey's Anatomy, The Mentalist and both NCIS shows. He was also the voice of Henry Fenner in Disney's The Princess and the Frog.
John Kielty (Performer, UK) is of Scotch Irish descent and hails from Sonoma in Northern California, where he spent much of his misspent youth running through vineyards to escape mountain lions (although he has never been lucky enough to see one). He began performing early in life, mostly enacting fantastical imaginary illnesses that won him many, many days off school, but later turned his talents towards the stage. He is a musician and a composer and has worked for many theater companies in the UK. He is the ruthless leader of The Martians, the most evil band on this planet, who won Cameron Mackintosh's Quest for a New Musical in 2007 with their zombie musical Sundowe. Their latest piece Greyfriars Twisted Tales received Five Star reviews at the 2008 Edinburgh Fringe, as well as a Spirit of the Fringe Award from Mervyn Stutter's Pick of the Fringe. His dearest wish is to have more days off… cough, cough…
Aaron Krohn (Performer, UK) was born and raised in Houston, Texas. He now lives in New York where he wishes he were an actor. He plays a mean guitar (though the two of them are on speaking terms) and he wonders… why he's talking in third person?
David Letwin (Performer, UK) is regarded by many to be quite simply the greatest living balding actor of his generation. On some occasions he has said his lines exactly as they were written, and has only 'sawed the air thus' twice to the best of his recollection. David opened at the Criterion but was asked to leave the country after it was discovered he had been living for the entire eighteen months in the Post-Impressionist wing of the National Gallery.
Walter Lewis (Performer, UK) grew up in St. Louis, which was a boundless cultural experience with its big arch, Budweiser brewery, and Brady Bunch re-runs. However his best friend, Huckleberry, convinced him to move on and check out the budding punk scene in England. Unfortunately, Huck lives on a raft and Walter found he'd missed it by about 15 years. Undeterred, he stayed in London, took some Cockney lessons and dressed like Morrissey, but found it difficult to get a job. Luckily for Walter, the R.S.C. desperately needed an usher to sell their converse-high-top-shaped programs. And the rest is history…
Adam Long (Founding Member/Writer/Performer) began his professional life as an accountant for an anti-nuclear political action committee by day and bassist for an acoustic punk band by night. Then he put on a skirt and wig and became a founding member of the Reduced Shakespeare Company. Adam toured with the RSC, spent five years following The Grateful Dead, performed stand-up comedy in Canada, became a Buddhist, and finally settled in England where he lives in London with wife Alex, son Joe, daughter Tilly, friend John, four guinea pigs, a fish, two tortoises, a cat, and a small grey rabbit called Willard.
Megan Loughney served as RSC General Manager from 2000-2007. She sent all six RSC productions on the road in multiple U.S. tours, tours of Ireland, Israel, Vancouver, London, Holland, Bermuda, and Edinburgh along with multiple sit-downs in at least eight U.S. regional theatres. Multi-tasking in multi-media, she helped get the Bible (abridged) to CD (U.S. and Canada), Reduced Shakespeare to PBS and DVD, America (abridged) to DVD, and the Hyperion book Reduced Shakespeare to your bathroom.
Richard Lynson (Performer, UK) does not exist. He is a figment of the imagination created because another actor already had his real name. Richard was delivered by a stork to the exact middle of the North American continent, but his parents saw fit to substitute extreme cold for cold and extreme wet, and he was raised in Lancashire. He thinks the ideal job would be quality control inspector for Wychwood Brewery. As a party trick, he can recite Star Wars, The Empire Strikes Back, and Return Of The Jedi from memory. He doesn't get invited to parties much.
Michele Machalani (Production Stage Manager) lives in Maine (justifying her nickname, Maine-iac), where, in her spare time, she is a marketing consultant. She studied Performing Arts and Philosophy at Colby College, and has worked doing lots of different things at lots of different theatres. She is excited to be on her first tour (of duty) with RSC.
Tim Machin (Performer, UK) was born in London but misspent his youth trying to join rodeos in Canada – the land of the Silver Birch (home of the beaver). Whilst chopping down trees and eating his lunch, he dreamt of starting a collection of fridge magnets from cities and towns of Great Britain. He is internally grateful to the RSC for making that dream a reality.
Ross MacKenzie (Performer, UK) hails from a western town where it is not unusual for winter outings to take place in 50 below temps. Started by stretching hamstrings with a ballet company then spent alot of time in institutions, educational ones. Co-founded a theatre troupe with some chums. Quirky oddball pieces with shameless lyrics and mad-cap scenarios made no money but he enjoyed eating only macaroni for two years. Now he enjoys good food and drink and lavish dinner parties for ten.
Christian Malcolm (Performer, UK; former UK Webmaster) was born on a pirate ship. Having spent his formative years growing up in Oman, Hong Kong and Dulwich, his parents finally decided to settle down in Canada. Christian greatly enjoyed drinking soft drinks with the polar bears there and yes, he lived in an igloo. Christian then came to England to research his thesis, proving once and for all that Shakespeare was a woman.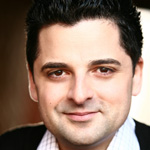 Jeff Marlow (Performer, US, Hong Kong)'s regional theatre credits include Henry IV with Tom Hanks at Shakespeare Center LA; Junk, Hollywood, Sideways, and Glengarry Glen Ross at the La Jolla Playhouse; All the Way, Yoga Play, Hamlet, and Nothing Sacred at South Coast Repertory; and Moonlight and Magnolias, And the Winner Is and The Sleeper at the Laguna Playhouse. TV/film credits include Reverie, Criminal Minds, The Mick, Silicon Valley, Pure Genius, The Player, Dr. Ken, Angie Tribeca, Brooklyn Nine-Nine, Grey's Anatomy, Akeelah and the Bee, and The Hebrew Hammer. Even though everything he knows about Shakespeare comes from the RSC, Jeff is proud to be a founding board member of Shakespeare's Birthplace America, the U.S. arm of Stratford-upon-Avon's Shakespeare Birthplace Trust.
Alan Marriott (Performer, UK), a founder of Theatresports London, has worked with almost every improvisational theatre group in London including: The Comedy Store Players, Dogs on Holiday, and South of the River (with Steve Frost and Jeremy Hardy). He was a member of the Reduced Shakespeare Company for a year and a half, performing The Complete Works of William Shakespeare (abridged) and The Complete History of America (abridged) at the Criterion Theatre in the West End. Alan is also the mad genius behind The Impro Musical (a.k.a. "The Bootleg Broadway Show" for Tyne Tees TV) and continues to work extensively with Impropera (a fully improvised opera).
Steve Marvel (Performer, US) has performed a variety of peculiar roles throughout the US and Europe in places nobody's heard of. On camera, Steve has played an enchanted prison guard on NBC's defunct daytime soap opera Passsions, a megalomaniacal villain on Saturday morning TV pilot Phantom Investigators which never aired and, on the long-cancelled Nash Bridges, an evil bomber who gets shot in the head. Fans of the Mattel's Barbie dolls will recognize Steve's voice as Azul, the talking peacock, in the full-length Barbie: The Island Princess cartoon, released in fall of '07. He currently lives in Los Angeles with a bunch of cuddly animals, one of whom appears to be his wife.
Matt McClane (Touring Production Stage Manager, US, 2001-2006) remembers fondly and is proud of his time with the RSC. He has a tendency to write run on sentences and his math skills are sub-par at best. Consistently maintaining exceptional 'ebay feedback approval' ratings and his preference for quality coffee has made him not very interested in your opinion. He has watched the entire season of The Wire three perhaps four times (including DVD extras). These days he is a freelance Production Manager for various events such as the North West Flower & Garden Show and New Frontiers at the Sundance Film Festival. He has recently stage managed for Donald Byrd and The Spectrum Dance Theater and Seattle Theater Group's production of Black Nativity.
Chris Andrew Mellon (Performer, UK) spent his life split between England, New York and Germany, and is rightfully confused about his identity. He's been seen in the West End, Broadway, on TV, heard on Radio, has recorded books for kids, and is a mean roller-skater (thanks, Starlight Express). Any questions, see me later.
David Menkin (Performer, UK) was raised by a pack of friendly wolves in the wilds of Norway. After saving an American family from a particularly nasty elk he was subsequently cleaned, housetrained, adopted and moved to Surrey. Unable to shake his habit of marking his territory in a particularly unacceptable manner, the family was forcibly relocated to New York and given new identities. There, David was able to pursue his teenage dream of being a manicurist, a career cut tragically short by a debilitating fear of emery boards. Being an actor seemed like the only sensible option left to him and he hopes one day to do just that.
William Meredith (Performer, UK) Some know him as William, some as Will, many as Steve, and the odd one or two as Billiam! No wonder he lives in a constant state of confusion! For the purposes of this bio we will call him William. William hails from the small (minded) town of Crossett in Arkansas, USA. He spent his youth dreaming of becoming an actor and, unfortunately, has those same dreams to this day! He is, however, probably the most famous actor to come out of Crossett. No, literally, he came out of Crossett, spent four excruciating years in the US Army, licked his wounds for a year on a cruise ship in the Bahamas, crossed the pond to Manchester, England, picked up the odd bit part in the northern soap operas, and finally settled in London. He has appeared on stage and screen as: a young soldier in Band of Brothers, an infected soldier in 28 Weeks Later, a racist soldier in Ultimate Force, a mentally ill soldier in Private Wars, and a virtual soldier in Battlefield 3. William finished 2013 performing in the UK tour of The Complete Works of William Shakespeare (abridged), and is ecstatic to be joining the troupe once again for The Bible: The Complete Word of God (abridged). He would like to publically thank God that he is only briefly playing a soldier this time. Amen.
Adam D. Millard (Performer, UK, Belgium, Holland) still boasts a relatively clean criminal record and believes that this is a Good Thing. It is with this sense of gusto that he enters the realm of hand props, costumes, and wigs once more.
Amy Moorhead (Choreographer, Millennium) trained on scholarship with the San Francisco Ballet and survived the last 3 1/2 out of 5 record-breaking years in the San Francisco production of The Phantom of the Opera. Favorite role: Val in A Chorus Line. Favorite show to choreograph: West Side Story. Favorite husband and sons: Bob, Andrew and Zach. Favorite daughter: Emma. Amy was thrilled to work on the RSC's first musical and finally discover the joys of working with non-dancers.
Mike Neill (Performer, UK) was born in Shrewsbury, Massachusetts, although he tells everyone he's from Dallas. He began his acting carer at the age of twelve playing Hamlet in the famous Beal School Folio version. He came to study in England because "that's where Olivier came from and he's really good." He is grateful to the management for allowing him to fulfill a childhood dream of playing Hamlet with the RSC, (although strictly speaking, this wasn't what he meant).
April Nickell (Production Manager) April went to Pepperdine University, which is located in Malibu and has a spectacular view of the ocean. Pepperdine is also highly regarded for…um…hey, did I mention the spectacular view? April's had a lot of other theatrical experience, but this is her most important gig to date, and yes, that is a little sad. With April around, we don't need Viagra, but what she really wants to do is direct.
Mike O'Connor (Performer, UK) was actually born in Bath, England – no kidding, he was – but lived in the United States for some thirteen years. Michael is especially proud of his voice-over work in various Japanese sci-fi films as well as his successful tour of the Midwest in Harold Weinberg's Swinging Organ Extravaganza and Cabaret. When Mike recently journeyed back to his native England to see if they still talk funny (they do) he was suddenly snatched up at Customs by the Reduced Shakespeare Company and promptly sent on their UK tour of The Complete Works of William Shakespeare (abridged). Besides acting, Michael enjoys putting insects in jars.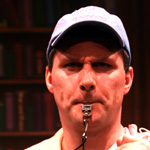 Mick Orfe (Performer, US, Holland, Belgium, Hong Kong, Singapore, Barbados) was named Car & Driver Magazine's "Midsize Sedan of the Year" three years running in 2003, '04, and '05. Reviewers said "Love the ride, big feel, corners like a dream." Mick has performed seven RSC scripts in such exotic locales as Holland, Belgium, Hong Kong, Barbados, Alaska, Singapore and South Orange, New Jersey.  He's appeared in several films, among them Eraser, Ready To Rumble, and Bedazzled, in which he frightened Elizabeth Hurley by staring at her too long (at the craft services table, not in the movie). On television, he's been seen on Mad TV, where he was killed by Will Sasso; Threat Matrix, where he was killed by James Denton; Cold Case, where he was suspected of killing someone; and Strong Medicine, where the director said, "Mick, get to the set now before I kill you!" Theatrically, Mick has appeared in numerous actual Shakespeare plays (as opposed to "reduced" ones). He's also been in Blue Jacket: The Epic Outdoor Drama, where he shaved his head and rode a horse; as well as the National Tour of the Obie-award-winning Freedom Train: The Harriet Tubman Story, in which he played all the mean white people. Mick graduated from NYU's Tisch School of the Arts, where he received a BFA in "Waiting Tables". He's done improv and sketch with The Groundlings and Second City in Los Angeles. He plays six musical instruments, does a myriad of bad accents, donates frequently to loose poker games, and counts performing with the RSC as one of his favorite things to do. His most cherished roles, however, are "Husband" to Sarah, and "Dad" to Mason and Hudson.
Matthew Pearson (Performer, UK) or 'Matt' as he's imaginatively known, was born in north-east England towards the beginning of the 1980s, and quickly acquired an American accent due to repeated childhood viewings of the Police Academy series. He has been acting since he was 13, when his performance as the Artful Dodger in a school production was described by the headmaster as 'adequate'. Encouraged by such praise, he decided to become a professional. Matt spent most of last year running round in circles and talking all Scotch in the West End production of Chariots of Fire. Other credits include The 39 Steps (Criterion Theatre), Theatre Uncut (Southwark Playhouse) and A Midsummer Night's Dream (a leaky tent in Nagano, Japan). He didn't appear in such hit movies as Argo and Life of Pi. Matt's dream is to play the title role in a remake of Seabiscuit.
Betsy Pennington (Performer, UK), although American, has lived in Britain for many years. As such, she enjoys traditional pastimes like tea, cricket, and talking about the weather incessantly. A keen animal lover, she keeps herds of Wildebeest in her cozy one-up two-down flat in Greenwich. She also has a female dog called Harry and a male iguana called Esmerelda (who always has the hump). A keen dancer, Betsy enjoys elevator music and in the past could be seen strutting her stuff between the mezzanine and observation floor of the Empire State Building every other Wednesday. She believes that the world will end at midnight.
John Pohlhammer (Performer, US, UK, Israel) hails from the Windy City and is of Swedish and German descent. This makes him Germ-ish, but not necessarily contagious. His stage career began with the Nutcracker Ballet in Chicago; he was the nut. He has since become a mean drummer, but is still very nice the rest of the time. John recently moved from Florida to London in his continual search for warmer, sunnier weather and a lower cost of living.
Vanessa Pohlhammer (Wardrobe Manager) was born in Hastings, England, famous for the Battle of 1066. She swears it wasn't her fault. To be closer to husband John, Vanessa first worked with the RSC at the Israel Festival in Jerusalem, and now follows the group religiously. She enjoys being married to a man of biblical proportions.
Mark Prince (Performer, UK) began in the burbs of Ontario, thence to the mean streets of Toronto, and finally to London where he now lives in the land of 'innit'. Although Mark has recently enjoyed a great deal of time as a victim of hen nights and dodging salsa dancers, he is delighted to be sleeping with four thespians and hopes the true experience of being "out and about" will improve his pronunciation of it. Mark would like to thank the RSC for giving him the opportunity to consider cutting his own hair an option.
Kurt Quinn (Performer, US) graduated from the University of Northern Colorado with a BA in acting (barely). While at UNCO, Kurt's favorite roles included Mozart in Amadeus, Hugo in God's Man In Texas, Gene in A Devil Inside, and Brighella in A Servant of Two Masters, among others. Prior to college, Kurt studied Commedia Dell'arte with John Rudlin at Centre Selavy in Grosbout (pronounced "gross butt"), France and toured southern Europe performing as Arlecchino (pronounced "Al Pacino"). In Los Angeles (pronounced "Los Angeles"), Kurt is a company member at Coeurage Theatre Company, LA's only "Pay What You Want" theatre company, where favorite roles include Alfred Packer in Trey Parker's Cannibal the Musical, Johnny in The Fourth Graders Present An Unnamed Love-Suicide, and Mortimer Mortimer in Failure: A Love Story. You might have seen him in national commercials for Yelp, Verizon, KIA and more. Kurt currently studies at the Groundlings Theater (barely). He also founded and performs with The Brand New Opry, an improvised bluegrass variety show. Kurt plays the banjo and invented a new folk instrument, the Bandrum. SAG/AFTRA www.kurtquinn.com.
David Razowsky (Performer, US) cannot believe that people actually pay him to do this work. He has been cast into many roles thoroughout his illustrious thirty-garble-illegible-garble year career mostly by duping producers and directors using the sophisticated and strenuous "Look over there!" ruse, as well as the classic "It's alright–I'm the playwright" ploy. David was the Artistic Director of the Second City Los Angeles, and wrote and performed in ten productions with the Second City mothership in Chicago. After 25 years of smoking, he quit this year, so, for your own well being, be pleasant around him.
Matt Rippy (Performer, US, UK, Asia) ran away with the Reduced in '96 and has performed with them in the West End and on (or near) Broadway as well as various tours around the globe. Rippy acts as the Reduced webdude and from time to time he acts as director. Sometimes he even acts like a real actor in movies: he acted like a suave guy in Beyond the Sea, a bad guy in Day of the Dead, a good guy in the new Jack Ryan and a tough guy The Monuments Men. He also acted on TV as the real Captain Jack Harkness in Torchwood and acted on top of Billie Piper in Secret Diary of a Call Girl. Rippy knows one day he must grow up and act like a proper adult, but until then he'll just keep acting the fool with the Reduced Shakespeare Company.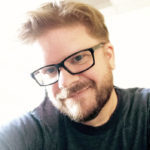 Tiger Reel (Performer, US, Qatar, Hong Kong) resides in Los Angeles in a heavily fortified rec room in preparation for the zombie apocalypse. He leaves his fortress occasionally in order to direct and act on both sides of the Atlantic Ocean and is especially proud of such pretentious and artistically alienating productions such as the West Coast Premiere of Kurt Vonnegut's Slaughterhouse-Five, an original adaptation of Karel Capek's futuristic robo-attack play, R.U.R. and the international tour of A Midsummer Night's Dream. Other Tiger sightings have been documented in late-90's television commercials. He is glad to have been plucked from obscurity by the RSC. Please go easy on him while his eyes adjust to the light.
Dee Ryan (Performer, US, UK, Ireland, Israel; Additional Material, Millennium) worships the god Ha Ha at the altar of Funny. Dee has two children, each of whom has trod the boards in utero. Just say the words "extended run" and she ovulates. Dee believes the essence of theater is to "show, not tell" which could explain her recent firing from The Vagina Monologues. It has been said that Dee suffers from a false sense of entitlement. She deserves that. As an Irish American, Dee finds a grudge easier to hold and to remember than her children. Dee lives, writes, and gawks in La La Land, where she is developing her one-woman play about home repair called DeeConstruction.
Dan Saski (Performer) has been performing in Northern California for the past 15 years.  Other Reduced Shakespeare Company shows include: The Complete History of America (abridged) and the world premieres of The Ultimate Christmas Show (abridged) and The Complete History of Comedy (abridged). He has also performed at Berkeley Playhouse, Town Hall Theater, Ross Valley Players, Sonoma County Rep, Pacific Alliance, 6th Street Playhouse, and Shotgun Players. Dan teaches theater at Cal Shakes, Berkeley Playhouse, 142 Throckmorton, Redwood High School, and Sonoma Charter School; and is a proud alumni of The Meisner Technique Studio.
Tim Scheuneman (Performer, US) has been stealing bits from RSC for years, so as you can imagine, he is a-thrill at the prospect of finally performing them with a clear conscience. You may have seen him in America (abridged), Flanagans Wake, The Baritones or Jungle Rot at the Noble Fool Theatre, or doing improv on numerous stages including the Chicago IO and Blue Vervain. His TV credits include Watson Chevrolet and Empire Carpets. He made his motion picture debut in Be be part en vadrouille. If you google Tim you'll see that hes ranked 2,565,917 on the IMDbpro.com STARmeter popularity rankings. Movin' on up, baby! (Tim passed away on February 15, 2010, leaving behind his beloved wife and daughter. He is very missed.)
John Schwab (Performer, UK) was born in Pensacola, Florida (somebody had to be). He now resides in London with his wife, Tasmin, and two kids Humphrey and Cleopatra (both black cats). John wishes to thank his pre-school teacher for giving him his 'big-break', playing 'Happy' the third bicuspid in the school dental hygiene play. He is also the author of Curtain Call, a magnificent book of photographs by Matt Humphrey chronicling the 2015 West End season, both onstage and backstage. Hear him discuss it on the RSC Podcast here.
Jenni Schwaner Ladd (Wardrobe Supervisor) has been touring with the RSC on-and-off since 2001. She lives in Madison, Wisconsin, where she works on costumes for the Opera and Ballet, and tours with Hubbard Street Dance Chicago, all of whom have either finer singing voices or look better in tutus, but are not as funny as the RSC. Jenni also hosts the garage-rock radio show, Leopard Print Lounge, every Tuesday at 11 pm on WORT 89.9 FM, and works as an admin assistant at the Wisconsin Electrical Apprenticeship Office, continuing her fine tradition of running around after three men in the dark.
Daniel Singer (RSC Founder/Writer/Performer), a native Californian, trained in London for a career as a theatrical impresario. Following the creation of The Complete Works of William Shakespeare (abridged), Daniel hung up his doublet-and-hose to design theme park attractions for Walt Disney Imagineering. He's particularly proud of his work on Disneyland's Toontown. After 12 years as an Imagineer, Daniel left Disney to become a freelance bohemian; these days he restores old houses, sculpts, gardens, and continues to write plays in hopes of another hit.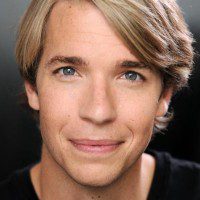 Teddy Spencer (Performer) is a Northern California native and having a "hella sweet" time since joining the RSC for the World Premiere of William Shakespeare's Long Lost First Play (abridged). Regionally, Teddy has worked with the Dallas Theater Center, Milwaukee Repertory Theatre, the Folger Theatre, Capital Stage Company, Sacramento Theatre Company, Notre Dame Shakespeare Festival, Texas Shakespeare Festival, Arabian Shakespeare Festival, Napa Valley Shakespeare, the Theatre at Monmouth, the Undermain, and Summer Repertory Theatre. Teddy has studied Shakespeare throughout the country, most notably with master teachers Glen Close, Ben Crystal, Cathrine Fitzmaurice, Dennis Krausnick, and Dudley Knight. Teddy holds a BA in both Musical Theatre and Psychology from California State University, Chico, and an MFA in Acting from Southern Methodist University. He is an Artistic Associate with the Arabian Shakespeare Festival, a Company Member with SF PlayGround, and the proud father of a dog named Dweebs.
Ben Stratton (Performer) Ben's history is largely unknown, other than he was premature…once! and his girlfriend has never let him forget it. Ben is now single and ready to mingle. One wacky theory is that Ben grew up in Oxfordshire, and later moved to Liverpool to train in acting at LIPA, and has since migrated to Londonshire and became a professional actor…(but no one would believe that). He auditioned for the RSC believing it was his big break with the Royal Shakespeare Company. He has since fired his agent. So, that pretty much sums up everything there is to know about Ben other than Ben is currently in the middle of a campaign to become Miss Universe.
Dustin Sullivan (Performer) has been a proud member of the RSC for just shy of a decade, touring throughout the US and Ireland. When he's not partaking in their merry hijinks, he has performed Off-Broadway (Heathers: the Musical, Anne of Green Gables: the Musical), in London's West End (Shakespeare's R&J), and on the road (Little House on the Prairie: the Musical national tour). He's also written four plays, is a lyricist with the BMI musical theatre Workshop, and is thiiiiiiiiiiiiiis close to completing his first novel. "But Dustin," you ask, "when will you choose a profession that will allow your parents to retire?" Don't worry. He's transitioning to poetry full-time soon.
John Tichenor (Performer) has been heaped with praise and accolades of late, having been called "so sweet" and "a nice guy" and "just friends" by his latest ex-girlfriend. John has performed on both sides of the U.S. and a few places in between, in roles like Seymour (Little Shop of Horrors), the Scarecrow (Wizard of Oz), Og (Finian's Rainbow) and Flint (Something's Afoot), for which he won a Bay Area Theater Critics Circle Award. He has toured in Pirates of Penzance, Smee'd in Peter Pan, and hoofed as one-half of Caroline the Dancing Cow in Gypsy. When not on stage John can be found writhing in existential despair. Sorry, that should read "writing for Hollywood and kids." Stupid autocorrect. Currently he's at work on two screenplays, a children's book, and a birthday card for his nephew. His eczema is clearing up nicely, and he once watched all five original Planet of the Apes movies in one sitting. Hear John on the RSC Podcast here.
Bryan Torfeh (Performer, UK) is a well travelled Irish-Persian from California. He's pleased to be with the RSC, having worked several seasons with some other company that goes by the same initials. He blames his father for his early childhood over-exposure to Olivier and Chaplin films.
Brent Tubbs (Performer/US/Belgium/Holland) got his start in theatre as "Soldier 1" in the play The Happy Troll at Junior Theatre in Davenport, Iowa. Now, Brent performs regularly in many different improv groups in Los Angeles at such theatres as Second City and IO. Brent's TV and film credits include small roles on shows that are now canceled, and leading roles in films that went nowhere. Brent's theatre credits include the role of "Brent" in All the Great Books (abridged). He has also played the part of "Brent" in Completely Hollywood (abridged), and he can be seen also playing to great reviews as "Brent" in The Bible: The Complete Word of God (abridged). Brent hopes that one day you will get to see him playing the extraordinary part of "Brent" in The Complete History of America (abridged). Brent would like to note that his favorite part that he has ever played, was the part of "Brent". Brent would like to try and fit the name "Brent" into this bio 5 more times… Brent, Brent, Brent, Brent, Brent. Enjoy the show!
Kiff Vanden Heuvel (Performer, US) is an accomplished sketch comic, director, voice talent, and teacher. He also enjoys running around and yelling at people. He is a Second City main stage alumnus who has written and performed 5 main stage reviews at the Second City theaters in Detroit and Cleveland. Since then, Kiff originated the role of Shoe in the world premiere of Adam Rapp's play Gompers at the Pittsburgh City Theatre, frequently appears in national TV and radio commercials, has a new baby, a beautiful wife, and one kidney (gave Dad the other one in 98). Have a blast!
Claire "Maisie" Walker (Assistant Stage Manager, UK): After her formative years in Derbyshire being brought up with cattle and pigs, Claire graduated from Leicester Polytechnic. She then caught mad cow disease and was immediately made director of Leicester Comedy Festival, a post she held for two years. She joined G&J Productions to look after comedy but was soon sent packing to hinder the Reduced Shakespeare Company.
Claire Walker (Public Relations, UK) has a long history of working in theatre and comedy, which makes her sound ancient. Back in 1994 she was one of the founders of the Leicester Comedy Festival which is now Britain's biggest and longest running comedy festival. In PR, Claire has spent the last ten years working on West End and touring Theatre and Comedy shows in press and marketing.
Kea Watson (Production Manager) has always fancied herself a Bea Arthur look-alike. Afer a somewhat intersting and sometimes traumatic childhood at an all-girls' school in the mid-south, she fled to a co-ed college in the frigid north, where she is rumored to have majored in long range sword-fighting and underwater welding. She joins the RSC after a ten-year stint as dictator of a small island nation in the Pacific, where she was respectfully called "El Guapo" by her minions.
Jess Winfield (Founding Member/Writer/Performer) was an original member of the RSC, co-author of The Complete Works of William Shakespeare (abridged), and performed with the troupe from its founding in 1981 until 1992, when he realized he'd played the title role of Hamlet more times than John Gielgud and Laurence Olivier combined and suddenly felt very old. He left the troupe to write and produce animated television for the Walt Disney Company, which made him feel young again — until he'd been there for ten years, at which point he felt old again. He left Disney to write My Name Is Will — A Novel of Sex, Drugs, and Shakespeare (Twelve Books). Depicting excessive drug use and promiscuous sex by both a would-be young Shakespeare scholar in the 1980s and the 18-year old Immortal Bard himself in the 1580s made Jess feel young again; but then he and Daniel Singer revised the Complete Works in honor of its 20th anniversary and directed it in the West End, which made him feel old again. He now lives in Hollywood with his wife (and original RSC costume goddess) Sa, and is working on his second novel… which makes him feel like he's in his forties. www.jesswinfield.com
Jill Yetsky (Stage Manager) Chicago's own Jill Yetsky has stage managed The Bible: The Complete Word of God (abridged) and Completely Hollywood (abridged) in both Chicago and around the world (well, the US). Other productions include Porchlight Music Theatre's tick…tick…BOOM!; Broadway in Chicago 's Working; The 25th Annual Putnam County Spelling Bee and I Love You, You're Perfect, Now Change in both Chicago and San Francisco; Buffalo Theatre Ensemble's Trumbo, Red, White and Blacklisted, and Moon Over Buffalo; It's a Wonderful Life; and Altar Boyz.
Taylor Young (Performer, US) played the lead role of Rita in Prelude to a Kiss on Broadway, and was in Sir Peter Hall's production of Merchant of Venice with Dustin Hoffman, understudying and performing the role of Portia. She has never been in Cats. She has performed over eighty roles in such theatres as American Conservatory Theatre, Denver Center Theatre Company, New York Shakespeare Festival, Pacific Conservatory for the Performing Arts, The Naked Angels, and The Redlands High School Gymnasium. Some TV credits include ER, Homocide: Life on the Street, Nash Bridges, Hearts Afire, People V. (pilot), Family Law, the film A.I. directed by Steven Spielberg, and The Undisputed directed by Walter Hill. Millennium, her RSC debut, allowed Taylor to emulate her true hero Bugs Bunny by performing much of the show in drag.