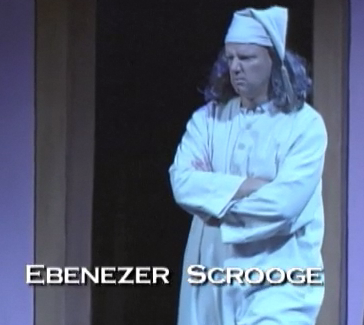 Want to experience all the wonder and joys of Charles Dickens' Christmas classic but only have about ten minutes? You're in luck!
A Little Dickens: The Complete Christmas Carol (abridged) (complete with 46 second encore) is an audio production written by Reed Martin and Austin Tichenor, first heard on Public Radio International in 1995, and produced by Connie Blaszczyk, Peter John Marquez, and the Reduced Shakespeare Company.
Free for the whole family!! Or just for you alone!! Just click the Play Triangle below.
From all of us to all of you…Happy Merry Chrismakwanukahhanzukah! (song not included)
Podcast: Download ()